A delicious, more nutritious take on apple pie that also does its part to fight food waste. Is this dessert too good to be true? Maybe. Especially when you add ice cream.
The recipe calls for:
4 Apeel Apples (Honeycrisp or Gala)
1/2cup butter
1 cup of oatmeal
1/3 cup brown sugar
1 tsp ground cinnamon
Instructions
Preheat the oven to 375
Halve the apples and make a space in the middle by removing the core section.
Melt the butter, and brush onto the apples.
Mix the rest of the butter with the oats, brown sugar and cinnamon.
Spoon into the divot in the apple, pile high!

Bake in oven for 30-45 minutes, until soft.
Serve with vanilla ice cream!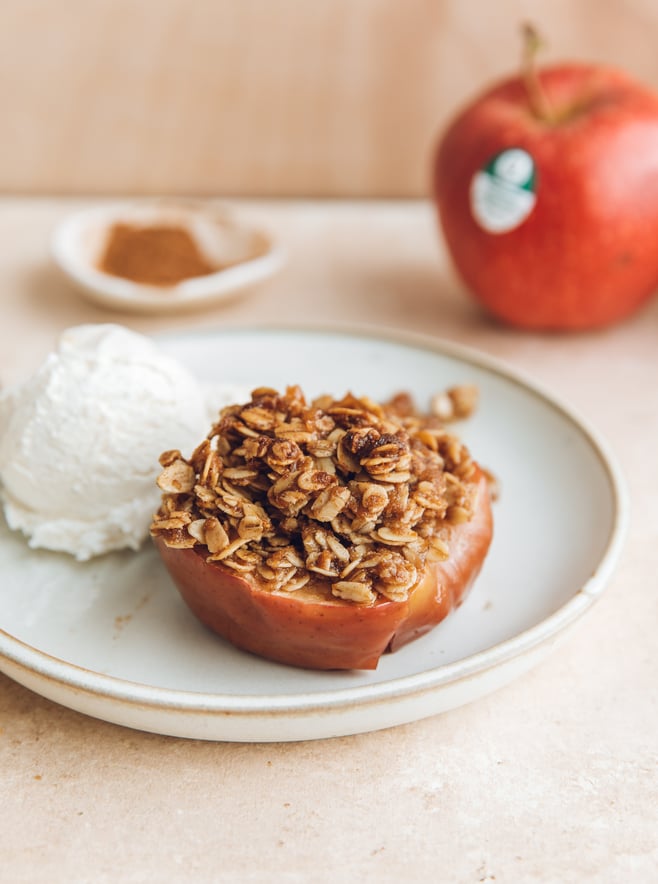 Special thanks to Kim, Apeel's Expense Coordinator, for this Apeel Apple Crunch Recipe.