A classic snack with a modern spin with Apeel Apples that help to create a more abundant future of good food.
Ingredients
6 medium-sized Apeel Apples (Honeycrisp or Gala) (avoids 120 grams GHG emissions)
Cinnamon
Water
No added sugar needed!
Instructions
Rinse and peel apples, core, and chop into ~1-inch pieces or smaller
Boil chopped apples and several dashes of cinnamon in a pot, filled with enough water to just cover the apples. Boil until apples are soft enough to mash
Drain off most of the water and mash the apples. Add more water if the applesauce is too thick
Add cinnamon to taste and enjoy!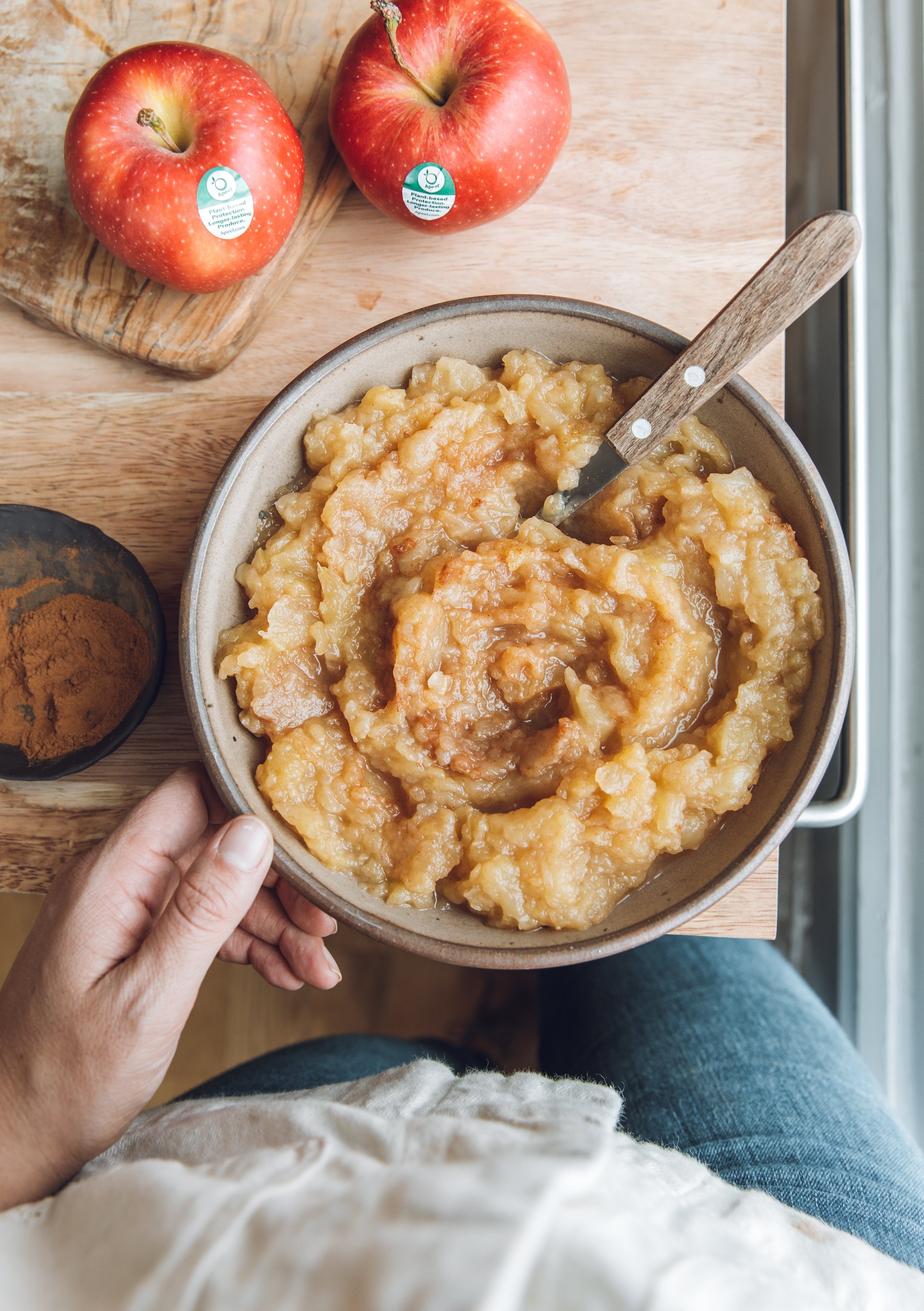 Special thanks to Allie Gebbie, Apeel's Manager, Regulatory Affairs, for this Fresh Applesauce recipe.