It's National Pie Day, and you've just made apple pie. It's perfect, but there's just one problem — all those leftover peels and cores.
Globally, 1/3 of all food produced is lost or wasted (FAO 2011), and in the United States, most of the waste in the food system happens in our homes (reFED). This National Pie Day, we're here to help you take the small steps that matter.
In order to make your pie a no-waste pie, check out the following recipes for how to use the peels and cores of Apeel Apples to make a delicious treat and refreshing face mask.
---
Cinnamon Sugar Apple Chips
In a few easy steps, turn your apple peels into crispy, flavorful apple chips.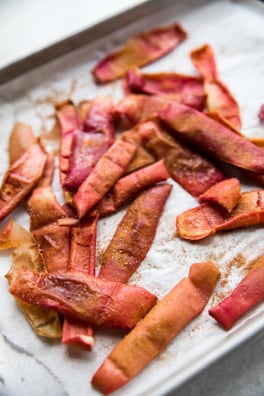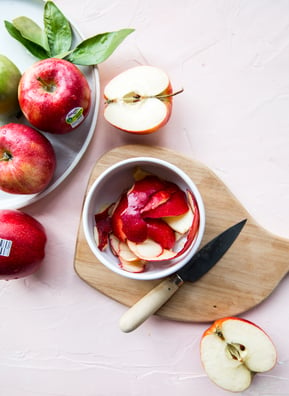 Ingredients
Peels of 8 apples
1 tbsp melted butter or coconut oil
2 tsp granulated sugar
¼ tsp ground cinnamon
Pinch of salt
Directions
Preheat oven to 400°F
Toss apple peels (roughly ½" wide) with melted butter/coconut oil and a pinch of salt until lightly coated
Combine cinnamon and granulated sugar in a separate bowl and toss half with the peels
Spread peels in an even layer on a parchment-lined baking sheet
Bake for 12 minutes, or until edges are browned
Allow roasted peels to cool for a few minutes, then toss with remaining cinnamon sugar
Enjoy!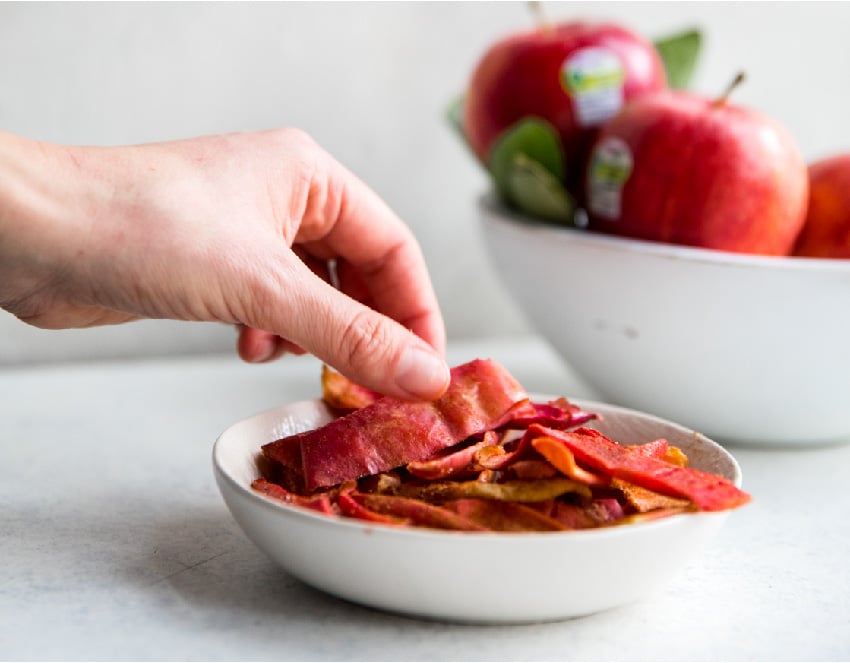 ---
2-Ingredient Apple Face Mask
Transform your apple cores into a great-smelling mask that tightens and brightens your skin.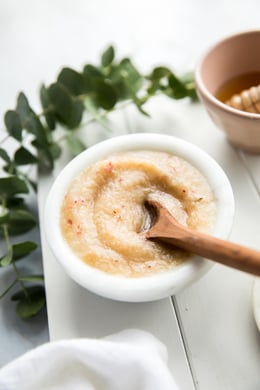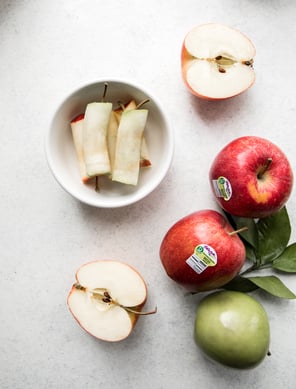 Ingredients
Apple cores
Honey
Directions
Remove seeds and purée apple cores
Combine with a touch of honey
Apply evenly onto face, leave on for 10 minutes, then rinse with cold water.