Picture this: a world with no poverty and more peaceful, prosperous societies with access to quality education, health care, and a more balanced planet that tackles climate change. Sounds like a dream right? That's where the United Nations (UN) Sustainable Development Goals come in.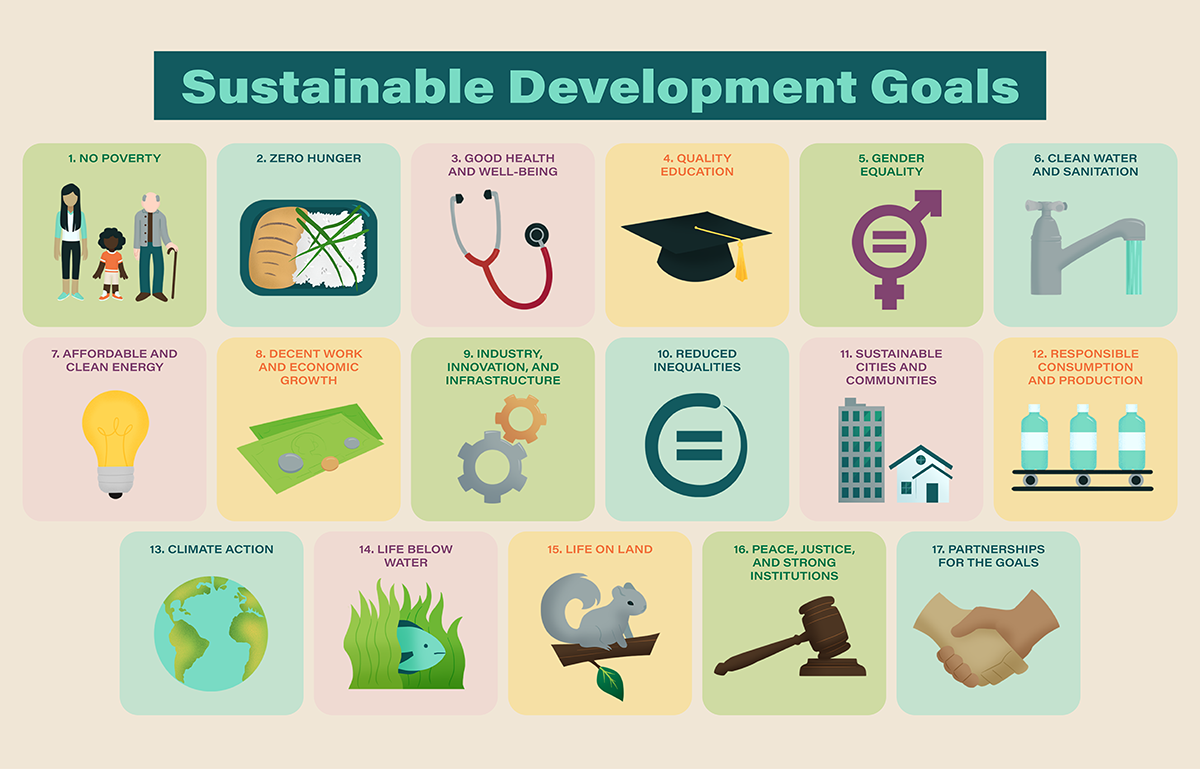 In 2015, world leaders came together to dissect some of the world's most pressing economic, social, and environmental issues, culminating in the 17 Sustainable Development Goals (SDGs). The SDGs call on contribution from all avenues of society, from government to businesses and individuals. Believe it or not, every company, no matter how large or small or the industry involved, can contribute meaningful action to the SDGs.
The 2030 Agenda for Sustainable Development, approved by all 193 United Nations Member States in 2015, provides a communal guidebook for present and future actions to mitigate social, climate, and economic risk. The SDGs, at the center of this plan, are a call to action by all member countries in a worldwide partnership, meant to be achieved by 2030. The goals build off of decades of work by the UN that tackled climate change, economic growth, and impoverishment.
The 17 SDGs are: (1) No Poverty, (2) Zero Hunger, (3) Good Health and Well-being, (4) Quality Education, (5) Gender Equality, (6) Clean Water and Sanitation, (7) Affordable and Clean Energy, (8) Decent Work and Economic Growth, (9) Industry, Innovation and Infrastructure, (10) Reducing Inequality, (11) Sustainable Cities and Communities, (12) Responsible Consumption and Production, (13) Climate Action, (14) Life Below Water, (15) Life On Land, (16) Peace, Justice, and Strong Institutions, and (17) Partnerships for the Goals.
The SDG themes revolve around water, energy, climate, oceans, urbanization, transport, science and technology, and of course — responsible consumption and production — which is directly linked to our work here at Apeel in fighting food waste in order to create an abundant future for all. Each goal has 8-12 specific targets and indicators that are used to measure progress.
Our values and goals at Apeel are influenced by the UN Sustainable Development Goals, directly aligning with a few targets and indicators in particular. Below, we detail some of the goals we are aligned with as well as what Apeel is doing to help work towards these objectives.
Goal 2: Zero Hunger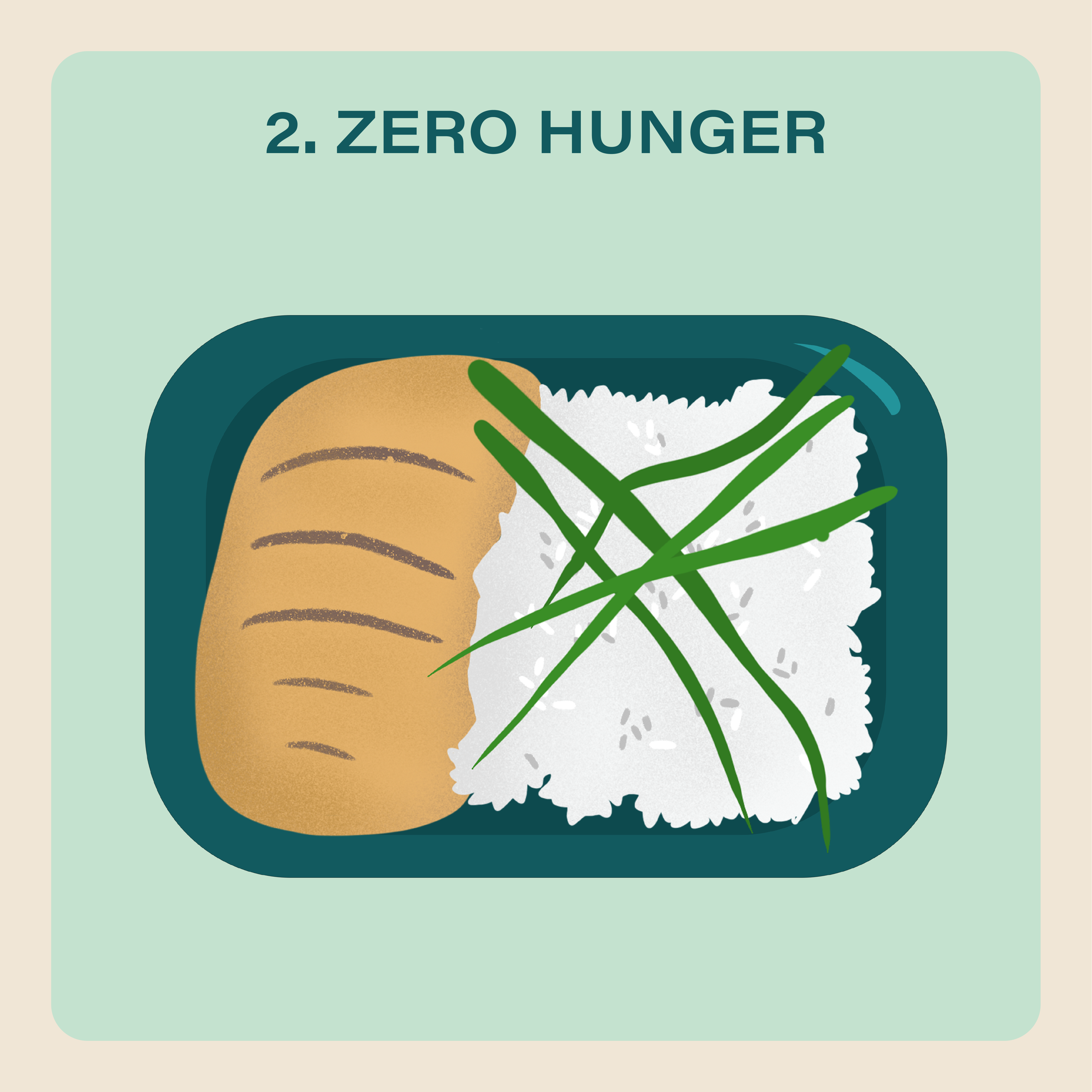 Goal 2 of the UN Sustainable Development Goals aims to address issues of food insecurity by ending hunger, improving nutrition, and encouraging sustainable agricultural practices. Feeding America has projected that food insecurity amongst rural communities has grown to 13.3% in 2021. The COVID-19 pandemic has threatened our food systems even more, from the outbreak of disease, conflict, and climate shocks.
Small-scale food producers and farmers have been hit hardest by the global pandemic, suffering large COVID-19 outbreaks on farms. These small farms comprise nearly 60% of the United States' agricultural production and 40-85% of all food producers in developing regions.
In Target 2.1, the UN aims to "end hunger and ensure access by all people, in particular the poor and people in vulnerable situations, including infants, to safe, nutritious and sufficient food all year round." Apeel supports this goal by providing improved accessibility of fresh fruits and vegetables with our shelf-life extension technology, which allows produce to last up to two times longer.
In Target 2.3, the UN seeks to "double the agricultural productivity and incomes of small-scale food producers, in particular women, indigenous peoples, family farmers, pastoralists and fishers, including through secure and equal access to land, other productive resources and inputs, knowledge, financial services, markets and opportunities for value addition and non-farm employment." Across emerging markets, smallholder farmers and food producers struggle to thrive, with a lack of market access that leads to food loss and the need for climate-smart solutions.
Apeel works with the International Finance Corporation (IFC) in emerging markets to increase market opportunities for fruit and vegetable producers with Apeel's plant-based shelf-life extension technology. Apeel seeks to improve the livelihoods of smallholder farmers with our shelf-life extension technology, while reducing food loss and waste and building innovative food systems. We aim to make the world bigger for smaller producers by developing new partnerships and operational models to expand adoption of the Apeel technology in emerging markets to empower small and rural producers.
Goal 12: Responsible Consumption & Production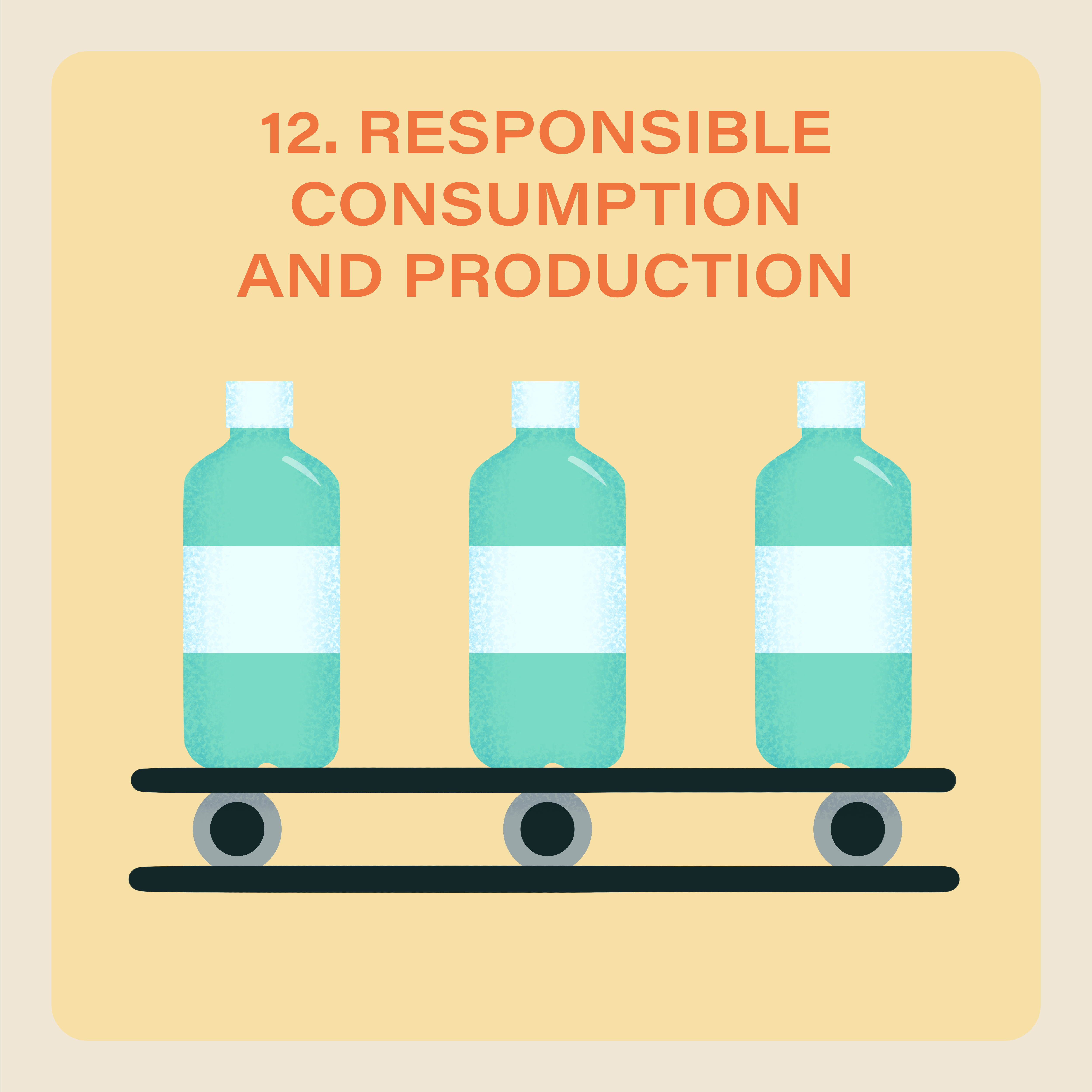 Goal 12 of the UN Sustainable Development Goals promotes responsible consumption and production. Before the COVID-19 pandemic, natural resources continued to be used unsustainably around the world, growing our global material footprint from 73.2 billion tons to 85.9 billion tons from 2010 to 2017. This inefficiency has economic, social, and environmental impacts. Food loss and waste causes $940 billion per year in economic loss, worsens food insecurity and malnutrition, and is responsible for 8% of greenhouse gas emissions. If food waste were a country, it would rank as the third-largest emitter on our planet (UN FAO 2015, Food Wastage Footprint & Climate Change).
In Target 12.3, the UN's objective is to "halve per capita global food waste at the retail and consumer levels and reduce food losses along production and supply chains, including post-harvest losses." Apeel's shelf-life extension technology reduces food waste across the produce supply chain, especially after harvest. Apeel is a member of Friends of Champions 12.3, a group of various organizations who are a part of the movement to fight food waste, directly related to SDG target 12.3. Apeel joins other organizations like Sprouts, Walmart, USDA, and more in this effort.
You may be wondering how you can contribute as an individual to these global sustainable goals. They might sound a bit overwhelming at first but here are some suggestions to get started:
Want to learn more about how we're working towards the UN Sustainable Development Goals? Follow us on Instagram to learn more about sustainability and things you can do to help the planet!