It's no secret that there are still long-standing gender stereotypes when it comes to those who can pursue science-related careers. Young girls have traditionally been steered away from science, math, tech, and engineering (United Nations). That's likely because of what they see reflected in the media. In a 2015 Gender Bias Without Borders study by the Geena Davis Institute, only 12% of onscreen characters who held identifiable STEM jobs were women. But it can also be what's reflected to them in their own realities.
To help change these tropes, the United Nations declared today, February 11th, International Day of Women and Girls in Science. Here, at Apeel, we're proud to say we're seeing these long-held stereotypes shifting. Case in point: our co-founder, Jenny Du, VP of Operations. Her academic career started at Queen's University in Ontario, Canada, where she earned a Bachelor's degree in Engineering Chemistry and a Ph.D. in Chemistry. She was awarded an Alexander Graham Bell Canada Graduate Scholarship by Canada's Natural Sciences and Engineering Research Council in recognition of her research. Thereafter, here in Santa Barbara, she worked for two years as a postdoctoral researcher at UCSB where she met her Apeel co-founders, James Rogers and Lou Perez. And the rest, as they say is (science) history.
To honor this important day, we sat down with Jenny and asked her a few questions about her career and any inspiration that she might want to share with other aspiring young women and girls who want to pursue a STEM role.
We've already mentioned your impressive academic work. So what's something fun people should know about you?

JENNY: I'm less than 5'5', not very tall, but I was a collegiate volleyball player. That's not something folks really expect to learn about me!
How has your role as a founder changed from Apeel's origin story to now?

JENNY: I'd say, for the first 7 of the last 7.5 years, so much of our focus was about demonstrating a series of firsts – for ourselves and for our customers. We needed to identify the plant-based building blocks, show that the technology actually works, show that it can work outside of a lab setting, show that it can be done at a commercially relevant scale while upholding food safety and quality and mechanical reliability, show that we could integrate our technology in more than one packing house at a time, and support more than one retail program at a time.

To get from 'zero to 1' in all of these instances, it required an all-hands-on-deck and whatever-it-takes mentality. Many of us wore many different hats over these years and still continue to do so. While that and the mentality of 'no job too big or too small' will continue to be a part of who we are and how we adapt to changing demands as we grow, we are looking to protect higher volumes and a greater diversity of fruits and vegetables with Apeel, while planning and executing in a more tightly orchestrated, efficient, and precise way. We are also investing in new innovations that go beyond the edible coating technology itself to bring greater value to our partners and further reduce waste in the fresh produce supply chain.
Saying all of that, it's interesting to reflect on how far we've come. I started off, back in the days when we were all working from the garage, buying fruit from the grocery store to use as samples for isolating our plant-based building ingredients and as samples for layering those building blocks on to test their efficacy, then figuring out how to build our first R&D lab so that we could move out of the garage one day. To look back on that today, I'd say it's pretty flabbergasting to acknowledge that I have the privilege to lead this diverse, incredibly committed, and passionate global team across the functions of Environmental Health & Safety, Regulatory Affairs, Quality, Manufacturing, Supply Chain & Capital Engineering, Project Leadership, Field Operations, and International Operations to realize Apeel's mission. The growth, from then to now, has been incredible.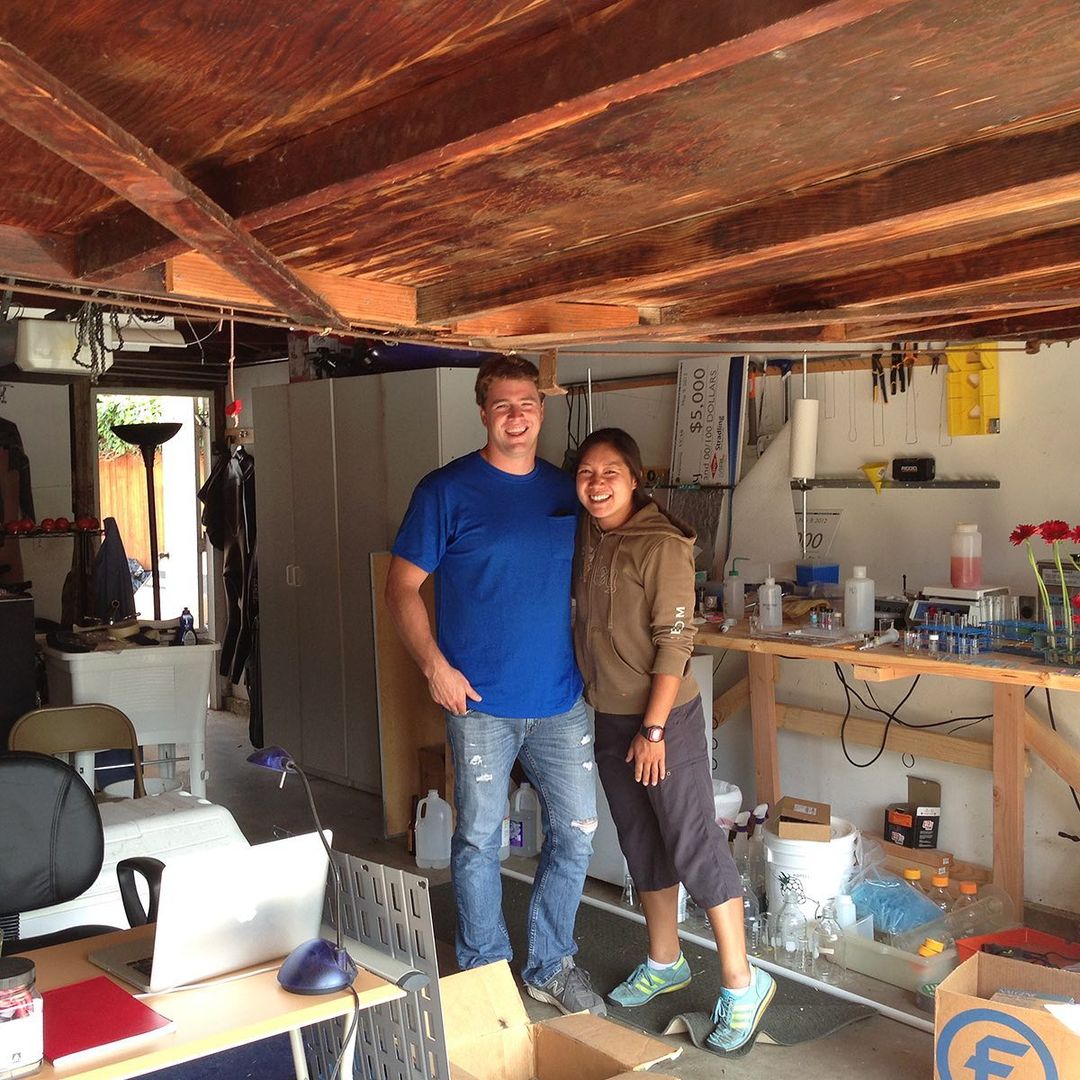 Going back even further, what first interested you in studying science? And what pushed you to go after a career in the scientific fields?
JENNY: I wouldn't have recognized it at the time, but looking back I realize that my first indicators of what would become a lifelong love for science were in second and third grade when I was introduced to astronomy and paleontology. I so vividly remember the feeling of being in total awe that we are part of this vast universe, that geological history has spanned this incredible expanse of time and transformation, and that we are just a speck in it all. And, yet, these amazing superheroes – scientists and engineers – have devised ingenious hypotheses, tools, and theories to study, understand, and explain so much of the phenomena that we take for granted every day. I think the knowledge, skills, and creativity of those in the STEM fields are exactly what's needed to come together to solve our ever-increasingly complex, multifaceted problems, and pave the way forward for a better and brighter tomorrow.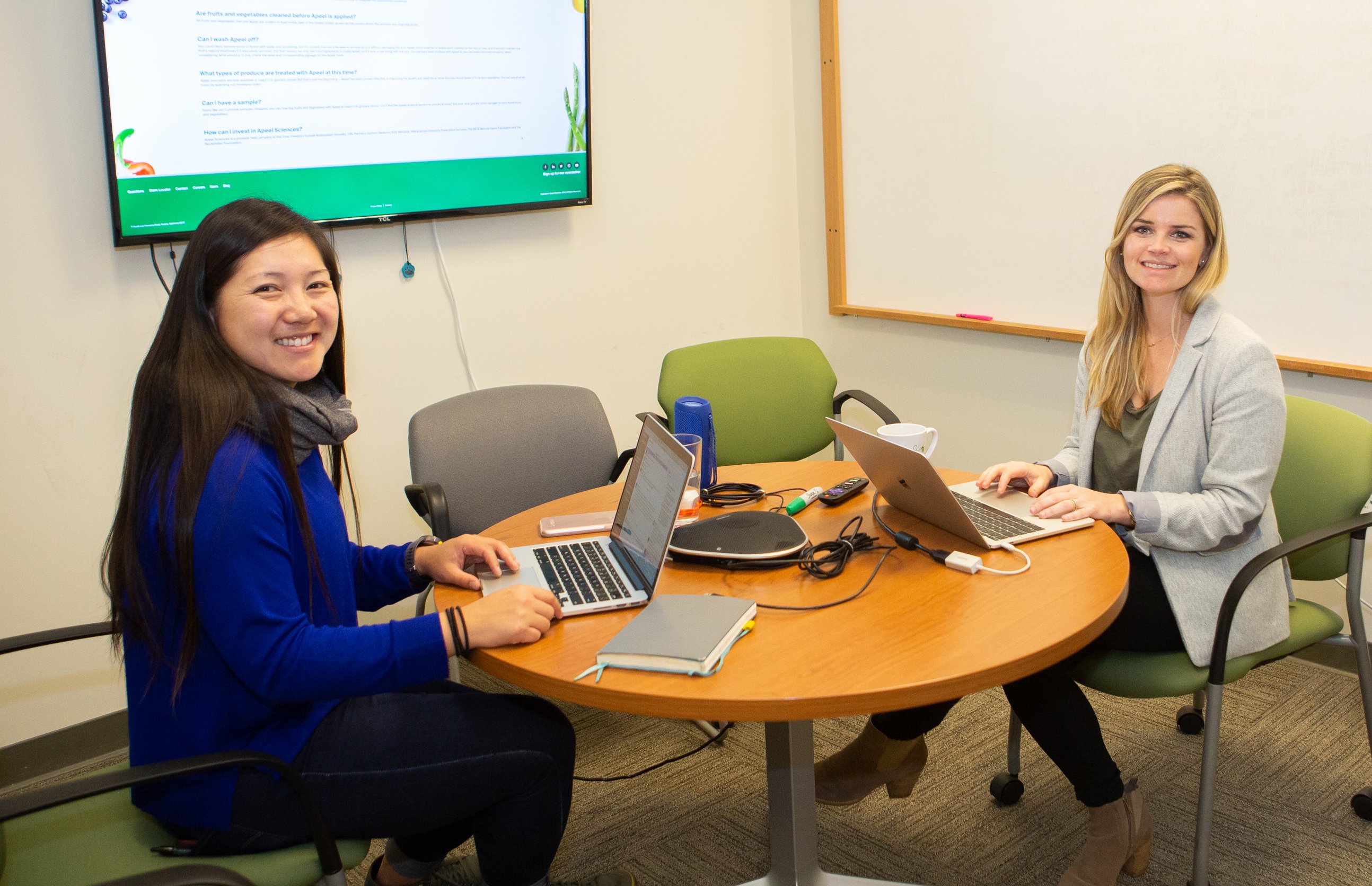 And now back to the present day: tell us about your experience in running the operations team and how your background in science influences the way you approach your role?
JENNY: I love that folks in Operations are obsessed with figuring out how to get things done well the first time, and then better and better with each new time! We are the arm of the organization that connects strategy with execution, shepherding our innovations to the commercial market, and delivering on the value we promise to our customers every day. We connect with every single function in the organization, so it's amazing to be this central hub that brings all of these interdependent pieces together to make the vision into a reality across different environments and contexts around the globe.
My background in science and engineering has been a great help to me in this role since we have a very technical product and service, and to be able to understand our product at a fundamental level and the technical issues and opportunities from the micro-scale to the macro-scale has been – in my opinion – indispensable.
What is your favorite thing about working at Apeel?
JENNY: I looove our people. I'm, of course, very proud of our mission and the opportunity to make a meaningful impact on the world. But to do that and also be surrounded by others who are excited to share their talents and contribute to our work, and who do so humbly, tirelessly, and with great care for each other and our greater community…I mean, what more can one really ask for?!
What's the best advice you've ever received?
JENNY: "Just lead." Don't get caught up in who is right or who might be wrong or what other people think or what others might project onto you. Don't focus on playing out fanciful scenarios for a future that you can't actually control. Just lead. It was probably the most liberating two words that anyone has ever said to me...and at a time when I needed to hear them most.
Want to work with inspiring women like Jenny? Have a passion for pursuing a STEM career? Eager to join our mission to fight food waste? Check out our open positions by clicking the button below!