Apeel Sciences' internship program runs every summer and reflects the growing needs and mission-driven culture of our company. Our highly talented and deeply passionate team members are excited by the opportunity to challenge the status quo, and welcome interns to support our mission. We are obsessed with solving problems like global food waste and seek to build a team — including interns — to make a more abundant future for all.
2019 Intern Testimonials
"I loved working at a mission-driven organization, I felt fulfilled coming to work every day knowing that I was helping contribute to a more sustainable world."
"It was an incredible learning experience guided by thoughtful and hardworking coworkers."
"Working for Apeel was incredibly rewarding. I was able to work on developing new technology for the company and explore future materials derived from nature. My coworkers were enthusiastic and reflected my own passion for sustainability and the environment, which made it easy to dive right in and feel connected to the team."
"My time at Apeel was dynamic, thought-provoking, and empowering. The passion of the people at the company was infectious."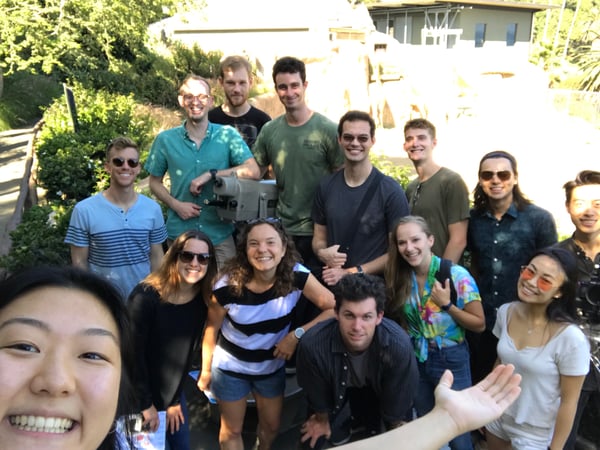 What is our internship program?
Our project-based internships take place in the summer
12 weeks with start dates that depend on your school schedule
Each intern is given a specific project to complete by the end of the program
A personal and professional development curriculum runs in tandem with project work
Each intern has a dedicated mentor to help with their job, project, and personal growth
We host an intern symposium where interns present their final project to the company
Specialized programs for undergrad, Masters, MBAs, and PhDs
Learn more about our program by watching the video below, featuring our 2019 summer interns and created by our 2019 videography intern.
If you are ready to jump in, tackle challenges (and opportunities!), take ownership, and drive meaningful outcomes in a highly collaborative and dynamic environment, check out our available internships by clicking the button below! If there aren't any internships listed, check back around January or February, as that is when they'll be posted!