Veterans Day began as a reminder of the end of WWI but, in 1938, became a national holiday paying tribute to all living and dead veterans. Every year, Americans everywhere remember those soldiers who have died and thank the living for their service.
At Apeel Sciences, we are no different. In fact, we're partners with BreakLine, an organization that helps veterans transition to civilian life by setting them up with jobs and helping civilian veterans to propel through their careers.
In order to commemorate this important holiday, and celebrate the wonderful veterans we have working with us, we interviewed Ryan Lewis, Pete Strand, and Erik Lange, all of whom served in the armed forces. Read on to get to know them and their stories.
Ryan Lewis, Field Service Technician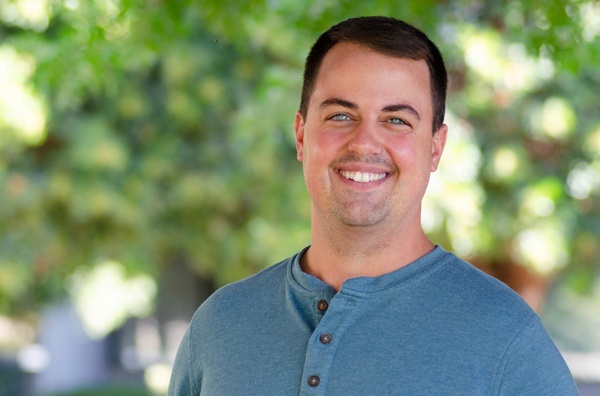 I served in the U.S. Army in the 69th Air Artillery Brigade and 35th Air Artillery Missile Defense Command and my last rank in active duty was Corporal. My active duty enlistment was from 2008-2013. I now serve as a member of the Disabled American Veterans Chapter 173.
The most important things I learned while in the Army were teamwork and trust. Teamwork was very important to me because without others' help, both physically and mentally, I couldn't have been successful in my duties as a soldier. Trust was just as important, as it created a bond between us soldiers that I hold close to my heart, knowing that the person next to me was willing to sacrifice everything to ensure the success and safety of his or her team is something truly special.
On this Veterans Day, I ask everyone to please remember our veterans and, more importantly, honor our men and women who were mothers, fathers, sons, and daughters, that gave their lives so others may live.
Pete Strand, Controller
I was in the Army, 7th Infantry Division stationed at Ft. Ord, CA (near Monterey) and my last rank was Specialist E-4. I was on active duty for about 3 ½ years.
During my time in the military, I learned the value of teamwork and communication. I also learned how important it is to pay attention to details, and to understand what others are doing and how it all fits together.
After the Army I obtained a B.S. degree in accounting and passed the CPA exam. Then I moved to Kansas City, Missouri, and worked in public accounting. During this time I also went to grad school and earned my MBA degree in finance. My wife Julie and I moved to Goleta in 1999, and I worked in the finance department of three companies in the Santa Barbara area prior to joining Apeel. We now have three sons in 10th, 8th, and 6th grade, and a French bulldog.
Erik Lange, Sr. Director of Logistics
I grew up a Navy brat with 3 siblings. Moving every couple of years was a way of life. After attending Duke University on a Naval ROTC scholarship, I entered the submarine force in the US Navy. I spent 6 years in the Navy, and my last rank was Lieutenant.
Being on an older, nuclear-powered submarine, you learn a lot about life. You learn how to handle stress without sleep, how to work, live, and be friends with all types of people in close quarters, how to deal calmly with significant, sometimes life-threatening issues, and how to appreciate life and the time you have to enjoy it. I find that what I learned in the Navy, whether it is in the life issues mentioned or in specific operations, always have been helpful and relevant to my life and work as a civilian.
While my time in the Navy was extremely challenging and introduced me to many great people and places, I decided that it was time for a change. I attended business school at The Wharton School of Business to provide a transition to the civilian world, along with furthering my education. While there, I majored in both Finance and Marketing.
With my more analytical background, I gravitated towards finance and joined Dole Food Company as an analyst in Strategic Services for Dole Fresh Fruit International in San Jose, Costa Rica. This position began my 20+ year career with Dole in various roles throughout Dole Fresh Cut Flowers, corporate, and, for the last 12 years of my time there, Dole Packaged Foods as Senior Director of Logistics.
I left Dole for an exciting opportunity at Apeel Sciences to build and lead our Logistics Team.
--
Are you interested in working at Apeel Sciences? Check out our careers page!