This guacamole is sweet, tart, and filled with a satisfying crunch. And the best part? It's made with longer-lasting Apeel Apples, so you can enjoy a delightful snack while helping to reduce food waste.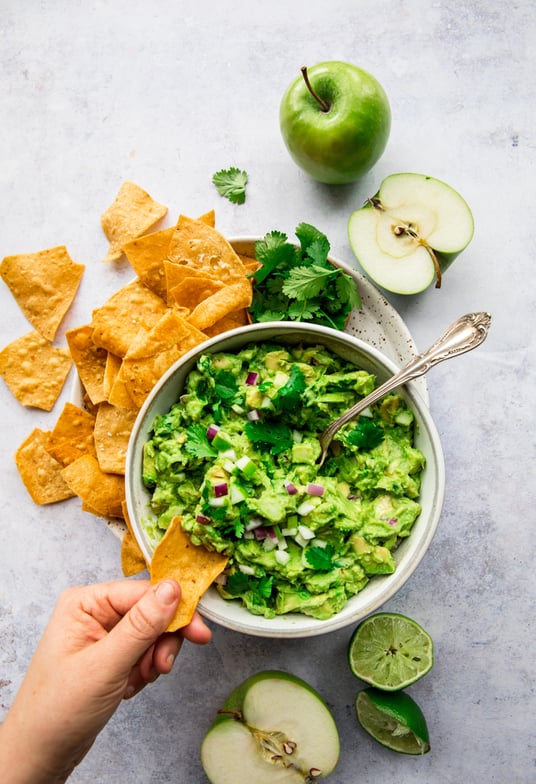 Ingredients
½ cup Granny Smith Apeel Apple, diced
¼ cup cilantro, chopped
½ tbsp jalapeno, small diced
¾ tbsp lime juice
¼ cup red onion, small diced
¾ tbsp salt
Directions
In a small bowl, mash avocados (chunky)
Stir in the rest of the ingredients
Serve!
Keep refrigerated.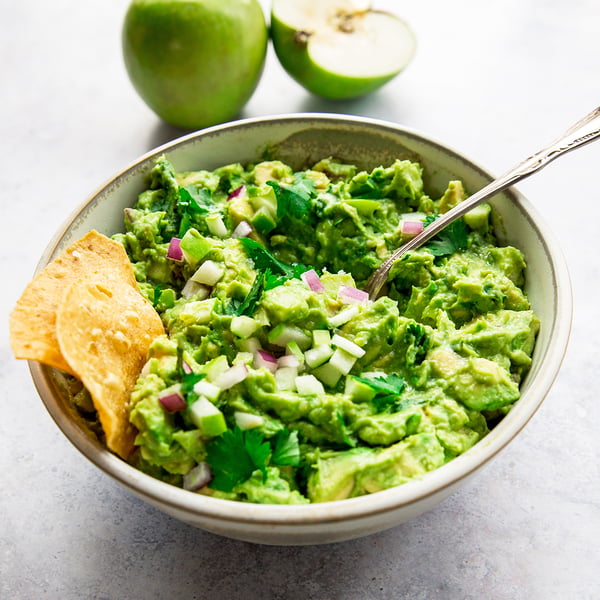 To find Apeel Apples near you, check out our Store Locator: