At Apeel, our mission has been to make better quality, more sustainable, and longer-lasting produce a reality to create a more abundant future for us all.
Longer-lasting Apeel produce doesn't just create a benefit for those of us who enjoy fresh produce, but also those who grow and sell produce. This insight led us to create a branch of our business to support these small-scale farmers in a bigger way -- called FruitStand -- a direct-to-you model that brings access to the often less widely distributed, high-quality crop varieties that are produced from extraordinary farmers. FruitStand is a celebration of those who work with nature to bring abundance to all.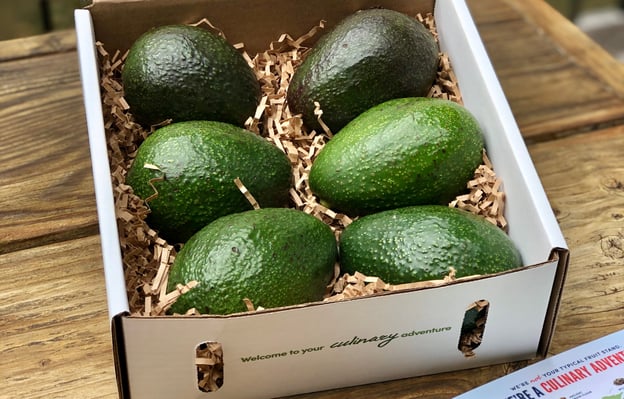 The small farmers in our communities who cultivate unique varieties of produce are some of the greatest examples of how humans can work with nature. FruitStand represents Apeel's commitment to connecting these small farmers to the global food system. When we give the food from small farms more time to reach more people, we show the world it is possible to build a food system that can feed more people and take care of the planet at the same time.
We have seen an incredible response to FruitStand since its inception, and are proud to see the community of people who are interested in this model continue to grow and flourish.
The newly launched FruitStand membership club is a great way to be the first to hear about exciting new offerings from extraordinary small-scale farmers, in addition to Apeel-protected produce. Among the experiences, you'll often find our longer-lasting avocados from our favorite suppliers.
Learn more about FruitStand here, along with the membership club, designed for those seeking a more participatory food system.