Creating a more abundant future calls for having a healthy existence today. This is why Apeel takes our wellness benefits for our global team very seriously. We believe that cultivating a healthy, strong, active environment for everyone is not only a benefit to working at Apeel, it's inherent to our mission of creating a more abundant future for us all.
Each month, we're diving into what our robust benefits consist of here at Apeel. And this month, we're talking about physical health benefits. We encourage all of our employees to find activities and forms of exercise that they're excited to do, and we'll do everything we can to support that activity!
Here's what that looks like:
We offer yoga & meditation classes, open to all Apeelers.
Apeel yoga happens via Zoom three days a week and is taught by a local instructor here in Santa Barbara, though we have plans to make yoga more global very soon!
Apeel meditation sessions also happen via Zoom three days a week led by the same yoga instructor.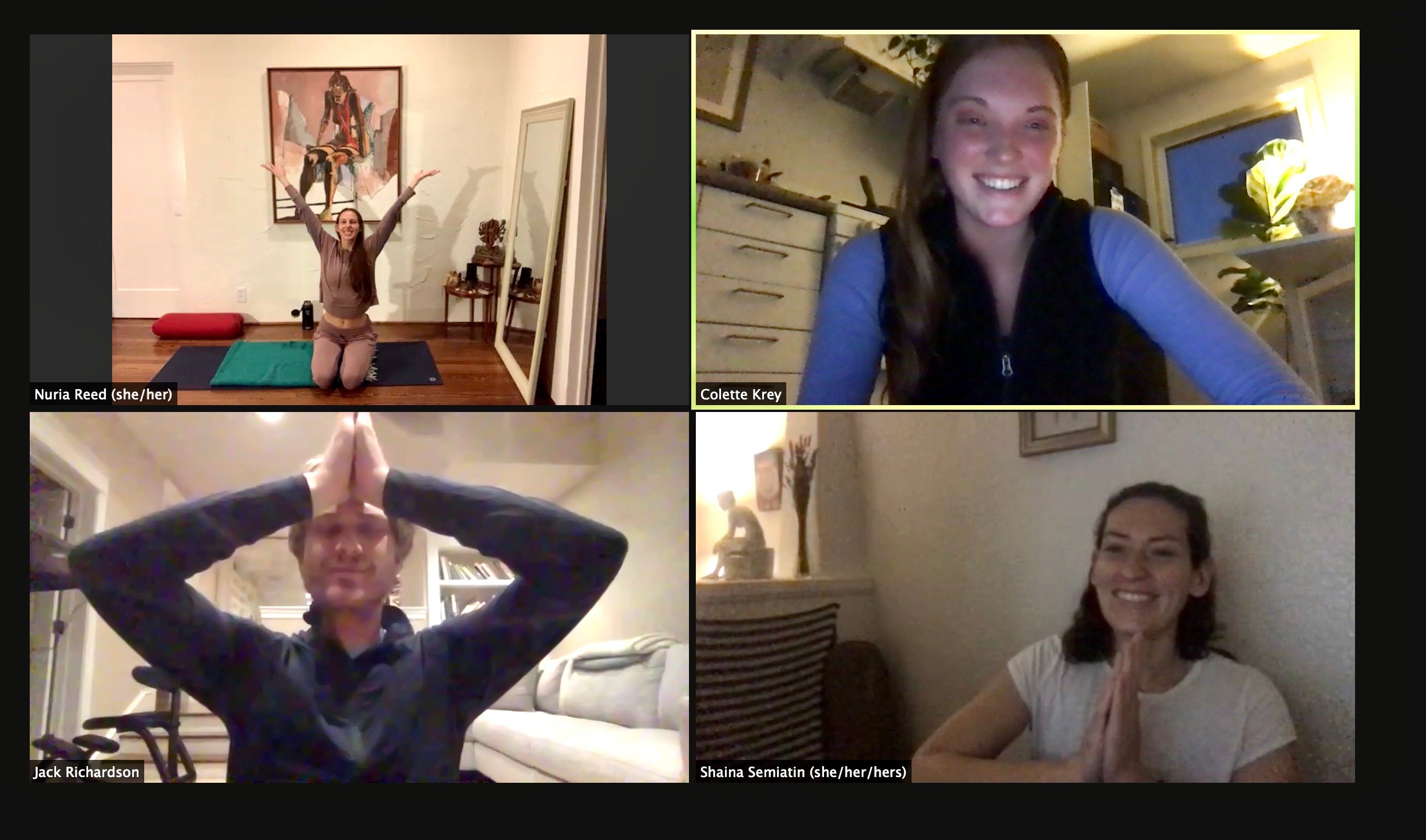 We sponsor health & wellness app subscriptions for our US team members.
Some of the free memberships we offer are:
Aaptiv: We offer free subscriptions to Aaptiv, which features audio-based, at-home fitness classes led by expert trainers across cardio, strength training, sleep, meditation, yoga, pilates, and more. Aaptiv also offers personalized, daily plans that incorporate fitness, mindfulness, and healthy habits. Plus, your free subscription includes access to structured Programs and Team Challenges that help you reach any fitness goal.
Physera: Apeel employees receive unlimited, free physical therapy from expert PTs across the country - all through the convenience of a smartphone.
Quit Genius: This app offers coaching to help employees quit smoking, for good. This subscription is available to eligible employees and their dependents.
Headspace: We offer a subscription to one of the most popular meditations and mindfulness apps out there! It offers a full content library of mindfulness exercises to improve stress, sleep, and relationships.
We share our passions for wellness and activity within our Slack groups.
We do this because:
It's a great way to stay motivated: In our various Slack channels, we keep each other motivated by creating occasional friendly competitions such as how many miles can the group run, walk, swim, bike, etc.
It's easy to find Apeelers to sweat it out with: With teammates all over the world, it's more than likely that you'll find another Apeel employee in your area who you can work out with (either virtually or safely in real life). This is a great way for Apeelers on different teams to meet and become buddies.
It helps us add variety and interest in our activities: From cycling to dance to Zumba, we have a group for just about everyone! And if we don't, we encourage people to start their own channels to share their enthusiasm for fly fishing, fast walking, rancing (that's run-dancing, of course), or whatever else you to do to keep your body active.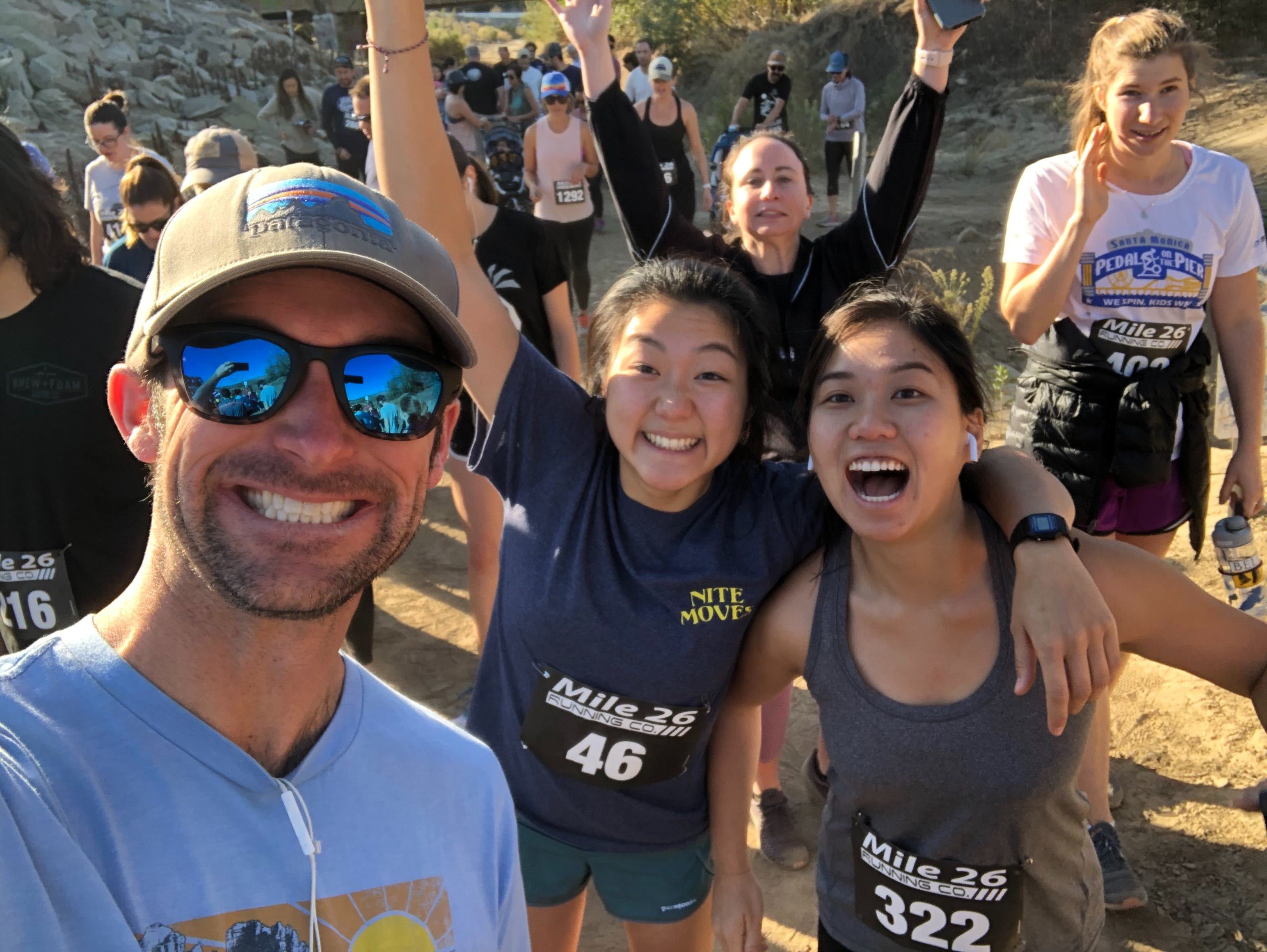 Some of the Apeel team on a run, pre-COVID.
Beyond exercise and activities, we offer other great physical health benefits:
A wellness stipend: US employees enjoy a $40 stipend with each paycheck to go towards anything wellness related. This allows for flexibility and personalization when it comes to off-setting your costs for wellness-related activities. This could be used on things like a studio membership (yoga, pilates, spin classes, etc.), new workout equipment, or fishing gear! (Non-US employees receive a general allowance – with the amount dependent on the country – for this same purpose.)
Ergonomics workshop: To ensure employees are comfortable at work and ergonomically set up for success at their WFH workspace, we also provide a $150 WFH one-time stipend to ensure our employees can get what they need to outfit their desk setup. This stipend can be used to buy ergonomic equipment such as a seat cushion, wrist pad, standing cushion, etc.
There is an abundance of benefits in working at Apeel. We're sharing more of them soon! So stay tuned.
---
Does it sound like a healthy way to work for you? Come work with us at Apeel!